The Sum of Our Days
Apr 28
King Kendrick and the Ivory Tower -
Read for legit scoop on the academic hustle: What hip hop can teach academia.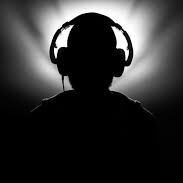 Economist William Easterly | Interviews | Tavis Smiley | PBS -
The NYU professor and best-selling author makes his case for a radical rethinking of approaches to global development.
Dec 22
Deadly wave of looting hits Argentina - Americas - Al Jazeera English -
It's time for Kirchner to go.
Argentina needs a change from old school Peronist governing.Military, more police and surveillance are not the answer. 
Nov 15
Gaza in Crisis: Reflections on Israel's War Against the Palestinians

by Noam Chomsky and Ilan Pappé

"Gaza in Crisis: Reflections on Israel's War against the Palestinians is a 2010 collection of interviews and essays from Noam Chomsky and Ilan Pappé which examine Israel's Operation Cast Lead and attempts to place it into the context of Israel-Palestine conflict. The book was edited by Frank Barat, who had conducted his first e-mail interview on the subject with Chomsky in 2005, as a result of his joint dialogue with Chomsky and Pappé, previously published as Le Champ du possible (Aden Editions, November 2008), which forms the heart of the work." (x)
(via zabadoooh-deactivated20140410)
"The problem Gaza presents for Israel is that it won't go away — though Israel would love it if it would. It is a constant reminder of the depopulation of Palestine in 1948, the folly of the 1967 occupation, and the many massacres which have happened since them. It also places the Israelis in an uncomfortable position because it presents a problem (in the form of projectiles) which cannot be solved by force." —
Bodies for Ballots - Yousef Munayyer - Jadaliyya.
Israel has tried assassinating Palestinian leaders for decades but the resistance persists. Israel launched a devastating and brutal war on Gaza from 2008 to 2009 killing 1,400 people, mostly civilians, but the resistance persists.
Go read this.
(via mehreenkasana)
(via stay-human)
Sep 04
States & Taxes
Good time to rethink the old-fashioned notion that " the government that governs least, governs best" (Somali refugee camp being a good example).
 The top ten "failed" states include a number of countries with little or no effective governance. I recently read a great anecdote which explains that a good way to think about the positive attributes of states is to look at the relationship between state straights ( Failed States Index shows this) and "size of government" (operationalized as tax burden as a % of GDP- data from the Heritage Foundation). The above graph shows that relationship.
The graph shows that states with smaller tax revenues tend to have higher Failed States Index scores. The data reflects a representative sample of 62 countries. The orange dot represents the US.
Aug 31
Anonymous said: What's opinion about this situation in your country?
Hi there,
In what country, Brazil? And what situation? The educational strike?
Aug 17
[video]
Aug 14
Brazilian Economy in the News
The last week saw a number of interesting articles discussing Brazil´s place  as the B among the BRIC countries. Here are two:

1.) "In an unusually pleasant slowdown, the unemployment rate is still at a record low, wages have risen, and more than 1 million jobs have been created this year."
Brazil's economic slowdown so far leaves many unscathed - latimes.com

2. "Maybe we just focus on the RIC countries. While we're at it, Russia and India may not be so significant either."
Brazil´s Influence is Nominal, at Best

BONUS- Brazilian President, Dilma discusses the Brazilian tax system.

3."It's unacceptable that Brazil, which has one of the most solid and lucrative financial systems, continues having one of the highest interest rates in the world."
Rousseff Takes on the Infamous " Brazil Coast"
A Reflection on Language

Learning a language whether it´s for survival, work or pleasure is never easy. It takes a lot of commitment, patience and hopefully appreciation of the history and culture of that particular language( although this is not always the case).

I had to learn English out of survival. My family moved to Canada and to go to school and have any success I of course had to learn the primary language. The process of language acquisition comes with a lot of blows to your self-confidence and to your sense of self. Children and adolescents are cruel and will point out your every mistake, commenting on your funny accent or just plain not understanding why you can´t construct a grammatically correct sentence.

People who have never had to move to another country and learn a language for survival will have a difficult time understanding how strenuous this process is, after all there is little choice involved. If English is your first language, you are in a position of privilege and should reflect on what that means when meeting new people, traveling, and entering new cultures weather for a moment or for a longer stay.

One of the cornerstone principles of diversity is that of unearned, unacknowledged privilege – if you are benefiting from the rules you are blissfully unaware that others are disadvantaged by them.

                       


International conferences are great examples of English language privilege and the sad side effects of it. The microphones are disproportionately claimed by native English speakers, as those for whom it is a second—or often third, fourth or fifth—language hang back, embarrassed to reveal their linguistic shortcomings in a group of their peers. This often results in a skewed, Anglo-Saxon view of the world and its challenges, and prevents any real diversity of opinion.

There is an interesting irony in this privilege and discrimination. Think about popular culture, the job market etc, where languages are often exoticism for consumption, currently Arabic, Mandarin and Portuguese ( in terms of work opportunities), while the people that are part of those cultures are treated like performers, despised and even demonized ( ex.post 9/11 depictions of the middle east).

It´s crucial to remember that non-native-English speakers consciously or unconsciously spend a lot of time rejecting their mother tongues to sound more like native English speakers mainly due to racist systematic cultural bullying. Think about what it would feel like to be a visibly Latina teacher in Arizona teaching your native language to a group of students perhaps barely making an effort to learn or use your language while the teacher herself is penalized and suffering from white supremacy for being a Latina and speaking Spanish in Arizona.

This blog post as much as it is a rant about English Language Privilege is also a plea to native English speakers that when learning a new language that you ask yourselves, "New to who?" and to try to understand what an immigrant who already speaks that language faces and just how intimately language, culture and race are tied together.

"Half the languages of the world are likely to die out in the next 100 years - and if this happens it would be a true intellectual disaster. The world is a mosaic of visions, expressed through language. If even one language is lost, it is awful."

David Crystal